"Love is a song that never ends."
Well, except when —
Sorry, should have said spoilers. Moving right along.
Sorry, you're not as cute as Dumbo.
And how come deer are the royals of the forest, anyway? Deers? WHAT IS THE PLURAL OF DEER!?
Okay, that was kinda cute.
Wow. This movie is boring.
Like, really boring.
AH! That was like a verbal attack. I feel violated. Like when I'm stuck on a plane with a crying child.
 "He can call me any thang he wants."
Wait, does that mean Flowers is coming onto infant Bambi? This seems wrong.
Awkward. Thumper just hard-core bailed on Bambi in the middle of a thunderstorm. Talk about your fair-weathered friend. Heh. Heh. Heh.
No, Bambi. Don't go to the meadow. Bad things happen in the meadow! I cry when you go out on the meadow!
Y'know, if the meadow is so dangerous, why the frigg fragg do you go at all? Is it really that great? Like, worth risking our lives over?
"Hey kids, let's go to McDonalds and play on their playset! BUT CAREFUL. THERE MIGHT BE SNIPERS. Let me check first." *gunshot* "AHHHH mommy?"
WTF is with this bitch?
Oh hey, Dad. Nice of you to put in an appearance. Way to be suuuuuper approachable.
Bitch just walked right on by! Hey! That's your son! Say hi or something, you asshole!
"Uh…the child support check is in the mail…they never proved paternity…bye!"
So are Bambi's parents "married" or was this just a one time fling? Maybe she was the royal mistress like in "The Other Boleyn Girl." 'Hit it and quit it' kind of deal.
So you got freaky with some super old dude? Not just older, but literally the oldest guy alive? Bambi's mom is basically a Hugh Hefner Bunny.
NO NO NO NOT THIS PART.
I CAN'T DO IT PLEASE DON'T MAKE ME JUST RIP MY HEART OUT NOW SO I DONT HAVE TO FEEL THIS AWFUL PAIN NOOOOOOOOOOOOOOOOOOOOO
Oh, thank God. Bambi's mom is alright.
Wait, Bambi's mom is okay? Is this some altered version?
MAN.
Wait, so this is gonna happen again!? Oh, man. I can't go through that again.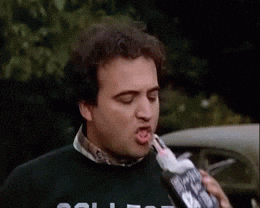 The worst part of Bambi is the anticipation. You know she's gonna die, and you know it's gonna hurt. And every second it doesn't happen is a second you know you're gonna know these characters more, and care about these characters more, and it's gonna hurt like a cunt punt to the heart.
Guys. I'm just gonna say it. Except for the ten minutes it's stabbing you in the fallopian tubes, Bambi is boring.
Okay, that looks like the comfiest thing ever. Now I wanna hibernate with a skunk tail.
Oh no it's time. RUN BAMBI RUN BAMBI GET OUT OF THERE PLEASE MAKE IT F$#K NO IT'S GONNA HAPPEN
WHYYYYYYYYYYYYYYYYYYYYY
I HATE THIS MOVIE WHY DO YOU DO THIS TO ME.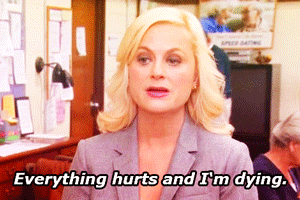 For your own safety, I will not share any gifs from this scene. You're welcome.
Well thanks for that, Captain Obvious. You do a lot of grief counseling? Really great words of comfort there, Oh-Wise-Prince…slash Dad…
Oh and thanks for finally acknowledging me in some way. Good talk.
WTF!?!? You can't just smash cut to that like nothing happened, Disney! You just ripped my heart out and sent my uterus to burn in the fiery pits of Early Disney Hell, this is no time for the Tiki Birds!
So we killed Bambi's mother…and now it's time for a sex ed lesson!
Friend Owl definitely has a hangover right now. I think he saw some pink elephants last night.
Wait, Flower's a boy!? I definitely did not know that.
He means they're f#$king.
Wow. That is some blatant phallic imagery.
These animals are all explicitly about to get laid.
Whoa. Faline is gonna get raped!
Disney is portraying attempted rape! This is messed up!
Um…does it sit seriously wrong with anyone else that this deer has a significantly darker hue than all the others? That seems pretty racist.
Okay, Bambi is like half the size of this other deer. No way he wins this fight. No way.
An action scene and yet no shaky cam?
Does this song kinda sound like "Once Upon a Dream?" to anyone else?
And we're back to boring.
Why does Daddy only show up when MAN is in the forest?
Bambi hit it and quit it. Like father, like son.
OMG THIS IS SO MESSED UP I DONT REMEMBER THIS PART
DONT FLY BITCH DONT FLY WHYYYY
That hurt.
Wolves get a seriously bad rap in Disney movies. I mean….I think those are wolves? Or the "we-used-all-our-budget-already" mutts from Hunger Games?
Maybe you could give him a little help or something? Lend an antler? Instead of just yelling at him in his clearly injured state? There is a forest fire about to engulf you both, now is not the time to suddenly decide you're going to be a parent and dole out life lessons. Frigging asshole.
Flowers named his son named Bambi? He named his skunk child "baby deer?"
I'm real afraid that there's a slash fan-fiction about that. Really afraid.
Now Bambi's taken after Daddy and abandoned his own kiddies. And there's two of them! C'mon, Bambi, don't be that guy. I thought you were cool.
Wait, Bambi's Mom clearly stated that "Great Prince" is just a nickname because he's super old, so how is Bambi a prince? He hasn't lived forever like his Daddy, everyone who saw his birth is still alive. What's he done to earn the title? Since when are nicknames hereditary?
I'm clearly thinking about this way more than the animators did.
That was only 50 minutes? Felt way longer. I need a drink.
Stay tuned for my next re-view…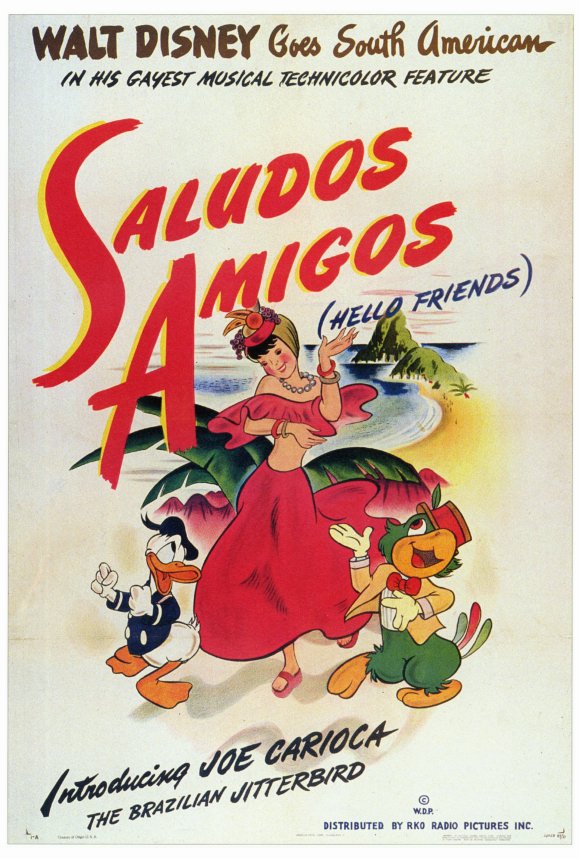 Wow. That one's obscure.