It's the holiday season, and with the new year approaching, it's a great time to think about how to give back. Not sure which cause is nearest to your heart? Let your favorite Disney princesses be your guide!
What follows is a list of charities I think the Disney princesses would support based on their values and experiences.
Note: All charities listed in this article have top ratings on CharityNavigator.org, unless otherwise noted.
Snow White – Boys Town, Shelter for Abused Women and Children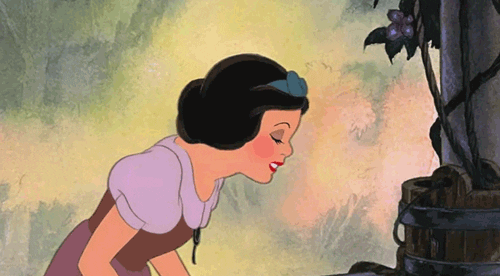 Snow White knows what it is to be a women in desperate need of shelter and kindness from strangers after escaping a dangerous domestic living situation. Shelter for Abused Women and Children provides that relief for survivors of domestic abuse.
Boys Town provides aid to all sorts of families in crisis, serving as the real life woodland creatures who help all those wishing for a better life to come.
Cinderella – Make a Wish Foundation 
"A dream is a wish your heart makes," is basically Cinderella's go-to motto. The Make a Wish Foundation grants a wish to a child with life threatening illnesses every 35 minutes! Cinderella would whole heartedly support these real life Fairy Godmothers.  Which would explain why Disney does so much amazing work with them; they've granted over 100,000 wishes! Donate to this incredible cause to make a child's dream come true just like Cinderella's did (and maybe send someone to her house!).
Aurora – Geena Davis Institute on Gender in the Media **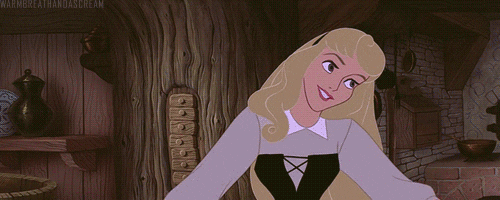 Okay, this is my only slightly snarky suggestion. It was hard to pick what charity Aurora would support because, well, she's barely in her own movie! And I'd like to think that Aurora would want to fix that. Not that Sleeping Beauty lacks female representation, but most movies do. In fact, in 2015, men had twice as much visual and audible representation as women in movies. Crowd scenes on average have a male to female ratio of 3:1, and all that doesn't even account for the difference when you factor in racial disparity. How do we know all this? The Geena Davis Institute on Gender in Media. 2015 appeared to be a much stronger year for women in leading roles at the box office, and yet only 17% of top grossing movies had female leads, despite the fact that films with female leads or gender equity tend to do better financially than those that are primarily male dominated.
This may seem trivial compared to some of the other charities listed here. But if we want to dissipate some of the cultural causes that requires the work like the Shelter for Abused Women & Children does, we have to start thinking about what in our society leads to the prevalence of violence against woman. The media we ingest informs a lot of how we view the world, and the idea movies perpetuate that women are just supposed to be sexual prizes and not team members adds to this negative culture against women. The 3:1 crowd ratio can certainly be paralleled to the paltry 20% of women in congress and .04% of female CEOs of Fortune 500 companies. Pointing out these disparities is the first step to fixing them, and that is the work the Geena Davis Institute is doing.
**Not rated on charitynavigator.org
Ariel – American Immigration Council
Ariel knows what it feels like to long to be part of a new world. She experienced first hand how hard you have to work and how much you have to sacrifice in order to get there, especially when you can't yet speak the language! Ariel's a scrappy girl who worked tirelessly to achieve her goal, but she still couldn't have moved from the sea to the land without a hefty bit of help from her friends and the ruling government (King Triton). You could argue that she even married someone to get her "green" card! Ariel would want to pay it forward and help others achieve the same dream she had. She'd definitely support the American Immigration Council, which works to "achieve justice and fairness for immigrants under the law."
Belle – Room to Read, First Book
Belle loves to read, but she also loves to share that love of reading with others. Be it a hungry sheep, a disinterested Baker, or her furry future husband, she wants others to experience the same joy from reading that she does. So Belle would love these two charities. Room to Read works with children around the world to "develop literacy skills and a habit of reading among primary school children, and support girls to complete secondary school with the relevant life skills to succeed in school and beyond."
First Book works within the United States and Canada to distribute books and other educational resources to those who couldn't otherwise afford it. Belle would actually probably be on the board of this charity.
Jasmine knows how awful it is to be forced to marry against your will, and she would be horrified that people force children to do so. She would contribute enthusiastically to UNICEF, who provide humanitarian relief to children around the world, which includes the work to end child marriage.
Jasmine is resolute in her defense of her people of Agrabah, refusing to give in to Jafar even when she was chained next to him in a disturbingly sexual outfit. Judging by how many people said they'd want to bomb Agrabah in real life (no, really), Jasmine would definitely feel that there was a lot of work to be done to bridge the divide between American and Islamic cultures. She'd encourage you to support the Council on American-Islamic Relations, an advocacy group for Muslim people in America.
Pocahontas – National Resources Defense Council, Stand With Standing Rock**
Pocahontas is an adamant believer in protecting "every rock and tree and creature," so she'd be a strong advocate for the NRDC, which works to protect our natural resources.
She'd also be standing proudly with Standing Rock. Fighting injustice is kind of her thing.
**Stand With Standing Rock is not rated on CharityNavigator.org.
Esmerelda– American Civil Liberties Union, International Rescue Committee
Esmerelda is one of the most underrated heroines from an underrated film. "God help the outcasts, hungry from birth," she sings in her ballad. "Show them the mercy they don't find on earth." "Justice!" she shouts at the cruel Judge Frollo as he witnesses the abuse of his disabled ward. She would undoubtedly be a fierce advocate for the ACLU, which works to preserve the civil liberties of all Americans.
Esmerelda looks to protect those that her society endangers, be it Quasimodo or her Romani people. She would be on the front lines of the work of the International Rescue Committee, which was founded by Albert Einstein to respond to humanitarian crises. They currently need all the help they can get with the Syrian Refugee Crisis.
Mulan –  Operation Homefront, American Women Veterans**
Mulan believes in fighting to protect her family and her country, and she's seen the effects war can have on a person and their family. She would want you to give to Operation Homefront, which provides financial and emotional support to the families of service members, as well as wounded warriors.
Mulan also knows firsthand the unique challenges that face women in the military, and would love the work of American Women Veterans, an awareness and advocacy group for women in military. These are definitely girls worth fighting for.
**American Women Veterans is not rated on CharityNavigator.org.
Tiana – Kiva
Tiana worked her butt off to open her own restaurant, and she struggled working two full time jobs to get the startup money she needed. Tiana knows all too well that it takes money to make money, and that a lot of hard working people need some financial help to make their businesses work. Her favorite charity would be Kiva, which connects people to those who need financial loans to get them out of poverty. You can give as little as $25, and then get it all back! Hopefully to then loan it to someone else who needs it.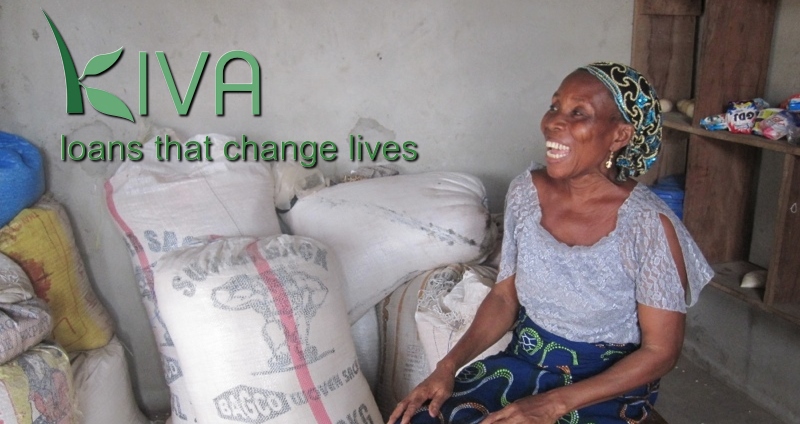 Rapunzel – Prevent Child Abuse, Joyful Heart Foundation
Rapunzel escaped an abusive mother, so once her life began as a princess, she'd want to make sure no other child had to be trapped in an abusive home. She would support the work of Prevent Child Abuse, which works to prevent child abuse before it even happens, through education and assistance programs.
But Rapunzel would also want to look out for the survivors. Joyful Heart Foundation was founded by SVU actress Mariska Hargitay after receiving thousands of letters from survivors. Joyful Heart works to heal, educate, and advocate for survivors of sexual assault, domestic violence, and child abuse.
Anna and Elsa – 350, Trevor Project 
Anna and Elsa experienced what havoc a drastic climate change can wreak on a society. People's lives, health, and economic prosperity were all put in danger. Since the non-animated world doesn't have any supreme beings with ice powers to fix our problems (as far as we know, I'm still waiting for my fish oil supplements to kick in), they would support 350, which works to fight climate change.
Elsa also learned how awful it is to spend your childhood fighting against your true nature. She would encourage people to give to Trevor Project, which provides crisis and suicide intervention in LGBTQ youth.
Moana – Ocean Conservancy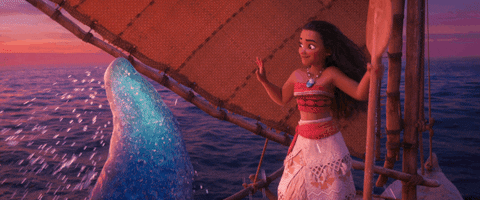 "The ocean is a friend of mine," says Moana. The ocean has her back, and she definitely has the ocean's. She'd definitely support the "research, education, and science-based advocacy" of Ocean Conservancy, which "promotes healthy and diverse ocean ecosystems and opposes practices that threaten ocean life and human life."
Princess Barkley – Main Line Animal Rescue, Broadway Barks
My very own princess, Barkley, was rescued with the combined efforts of Broadway Barks and Main Line Animal Rescue. And he'd definitely love if you could send a few bones their way.
Now start giving! It makes you feel really good. And, as Neil Degrasse Tyson said, it's "okay to encourage people to pull themselves up by their bootstraps. But if you do, just remember, some people have no boots."