I've talked before about how theme parking is a sport, and often times a contact one. There is the phrase you'll often hear at Disney, "I'm gonna need a vacation after my Disney vacation!"
And, honestly, that's part of what I love about Disney. I love the thrill of a fast paced vacation where you soak in as much magic as possible.
But this past trip, my family and I decided to do it a little differently. We decided to…take. our. time.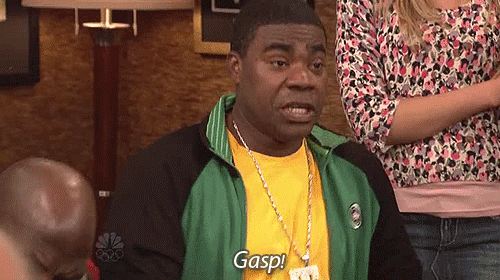 I've mentioned before that I have a chronic illness, and so it takes a lot out of me to do Disney at the pace I used to when I was healthy (even with the help of a wheelchair, which I will blog about in the future!). So when my family found a discounted rate too good to pass up a few months before our annual passes expired, we decided that we'd go for four days, get up a little late, not worry about how many rides we went on, and appreciate the little touches Disney puts in that we don't always notice.
The Magic Kingdom
Well, I'm gonna be honest, I actually envisioned this trip as a quest to play all the games Disney has to offer, partially inspired by these posts by Mouse on the Mind, where she and her fiancee played all the games, and partially inspired by this fun little family anecdote:
My dear mother, who has the shortest attention span possible without being clinically diagnosed with ADD, is allergic to cilantro. Unfortunately, she didn't know this a few years ago when she ordered the cilantro-filled chili at Beaches and Cream, which caused her to be quite sick the following day at the Magic Kingdom. Bolting for a bathroom to deposit the ill-fated cilantro that refused to pass through her gastrointestinal system the polite way, a mystical image caught her eye. "Had that window magically transformed into a portal into another world? Was that Hades speaking to –" but before she could finish her thought, she deposited the remains of her cilantro infested meal from the day prior into the magical bush of the magical kingdom.
Yup. My mom defiled the Magic Kingdom because she got distracted by the one of the portals from Sorcerers of the Magic Kingdom.
So we decided that something that could distract my mother from that B-line drive to the bathroom ingrained in every poor mortal with the urge to vomit, it was definitely worth checking out. And the verdict? It was…
The technology is cool the first few times, but all you have to do to defeat the villain is hold up any random card. This game might be more fun for locals who can return often, since once you level up the card you put up actually matters. But for the person who's only playing for a day…we lost interest pretty quickly. It probably also didn't help that, even at the lowest crowd time of the year, there was a line at each portal.
On the other hand, The Pirate's Adventure game in Adventureland was way cooler than I expected. Surprisingly old school yet innovative technology. You get a treasure map and have to find the symbol pictured on the map, touch it to your magic band (always fun), and watch as surprising things happen in the seemingly stagnant objects around you. You'll then be directed to the next symbol on your map, where you can interact with new objects, and so on until you find the treasure! Which, unfortunately, you don't get to keep. What can I say? Jack Sparrow's kind of a dick.

[Big Bro's note: Captain. Captain Jack Sparrow.]
There's five different treasure hunts to play, and although my family only played one, I definitely plan on doing another one on my next trip.
For the rest of the trip we wandered around and appreciated the architecture around us, all the tiny details. We rode the train, which I hadn't done since I was a kid. Although it doesn't hold a candle to Splash Mountain or other E-Ticket attractions, it was pretty cool to be on a working steam engine.
Animal Kingdom
Okay, I was super psyched to be a Wilderness Explorer.
But I got a hint from the initiation when they made me, my parents, and my elderly grandparents all do the Wilderness Explorers call….and I do mean the whole thing….
…That this was probably a little too kid-geared, even for me.
So we mostly stashed the Wilderness Explorer booklets and just meandered around the trails. Except for Kilimanjaro Safaris, we didn't go on a single attraction. But I don't think I've ever enjoyed the Animal Kingdom more. Talking to the cast members at each station about the animals was fascinating, and, as someone who has some ethical issues with how many zoos are run, I loved seeing their conservation and educational efforts.
Plus, I could watch those funny little monkeys swing around all day long.
Not to mention the detail in this park. I thought Magic Kingdom was intricate…but New Fantasyland has nothing on Anandapur. I highly recommend that, next time you tour the Animal Kingdom, you stop and take in all the little signs and details around the park. It's easy (and quite pleasant) to do, since the park is so much larger and handles crowds much better than the other parks.
Epcot
Alright, I abandoned the pretense of playing games at this point. I figured that if Wilderness Explorers was too much for me, then the weird platypus game would be, too.
This was our last day, and with only a few hours to spare, we didn't go on a single attraction. Didn't see any of the movies or go on any rides. We spent the entire time wandering around the Showcase. We went into all the weird nooks and crannies, appreciating the architecture of each country, and, most importantly, spending time in each gift shop.
I hadn't realized until this trip that I, in my many years as a WDW theme parker, had never set foot in Japan's gift shop. Man, was that place cool! It was several rooms large, had a wide array of different types of merchandise, energetic cast members, and even a super cool station where you can pick a pearl out from an oyster!
I especially loved the exhibit they had comparing modern anime to their roots in ancient legend.
This continued for many of the other countries I had always ignored because they didn't have a ride or movie, like Italy, Germany, Morocco, etc.
My favorite discovery came from the United Kingdom pavilion. I was super bitter about losing the World Showcase Players, so I wanted to express my protest by refusing to listen to their new band.
Holy crap did my resolve weaken fast. Meet my new favorite band:

I've been listening to these guys (the Paul McKenna Band) non-stop on Spotify ever since we left the park that day. But, of course, it still doesn't compare to stopping on a beautiful day in merry old England and taking a leisurely listen to a classic Scottish band.
So, okay, experiencing Disney rushing from attraction to attraction can definitely be a blast. I mean, there's a reason I've done it so many times. But I definitely recommend taking a little time to slow down and enjoy the leisurely aspects of the Walt Disney World Experience.
And remember: